What is CSA?
Let us fill your plates with freshly harvested, organic veggies all summer long!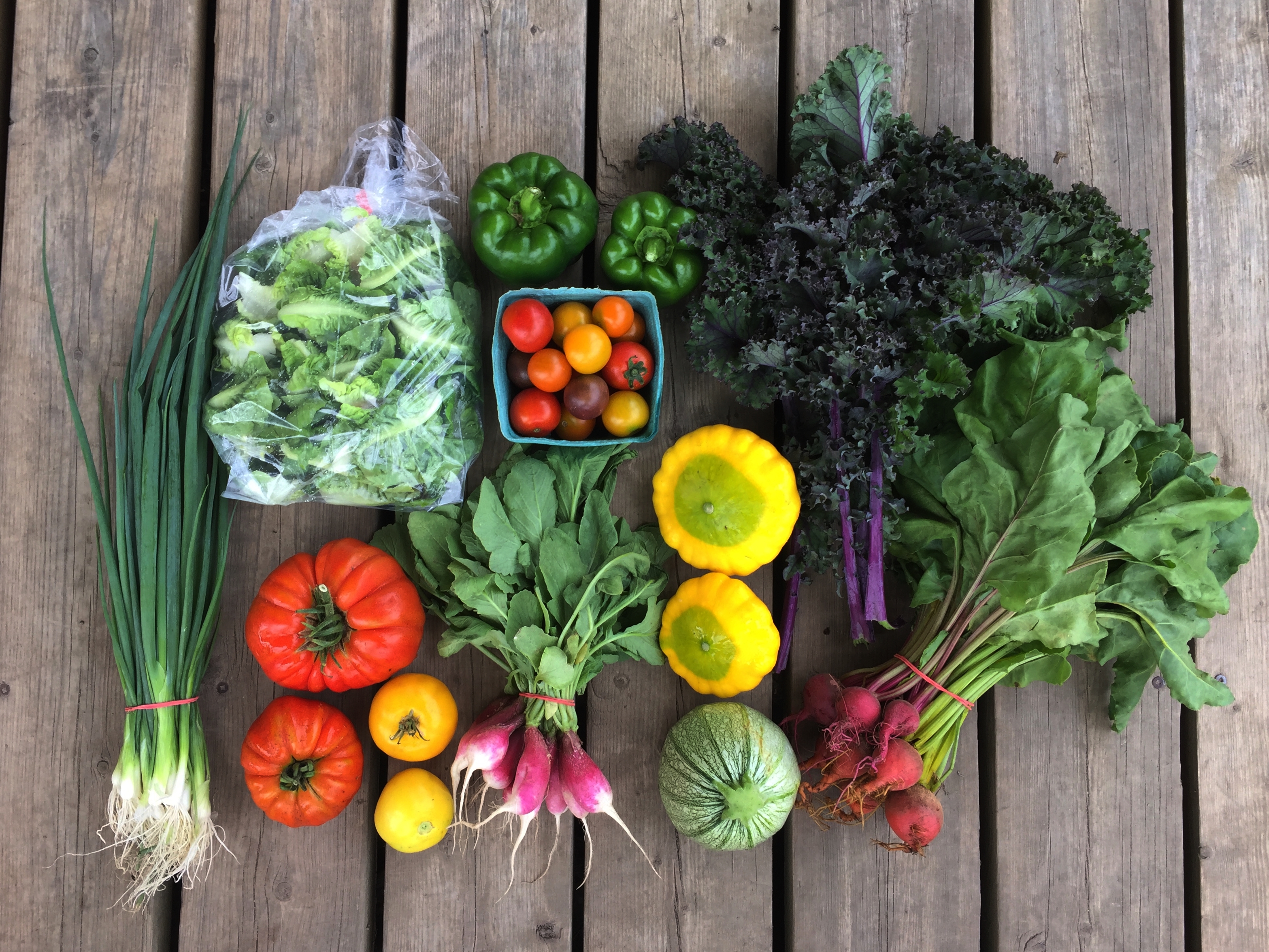 Community Supported Agriculture (CSA) is a farming model in which consumers purchase food directly from the farmers who grow it.
Members pay in advance for a share of the food to be grown during the upcoming season.
By investing in a local farm each year, members help ensure the ongoing presence of farms in their community and become connected with their food and the people who grow it.
By signing up for a vegetable share, you are guaranteeing yourself fresh, healthy vegetables for your meals all summer long!
You won't have to speculate about how long your vegetables have been sitting in a cooler and you won't have to worry about how many miles they traveled to get to your plate, you will have freshly harvested, locally and organically grown vegetables reserved just for you!
You have your family doctor, your dentist, even your mechanic, shouldn't you have your farmer too?
---

A Vegetable Share might be appealing to you if…
√ You love fresh veggies!
√ You value the taste of quality ingredients.
√ You are interested in learning about where your food comes from.
√ You want to support a local farmer and their family.
---
What we Grow
Would you like to know what veggies we are planning to grow in 2022?
Download our harvest chart!
(613) 914-5572 / contact@fairsunfarm.ca