About Our Sheep Flock
Our flock is composed of two different breeds of sheep: Canadian Arcott and Ile de France. We chose these two breeds for their efficiency, productivity, versatility and toughness which make them suitable for our pasture-based management system.
Canadian Arcott
Developed at the Agriculture Canada research station, Canadians possess superior potential for growth and carcass quality under a variety of management systems. Rams used as terminal sires produce lambs that are vigorous and have very high survivability. Ewes have above average milking abilities and are capable of rearing twins and triplets to very good weaning weights.
Average Daily Gain: 0.45-0.65 Kg/day
Prolificacy: 200%

Ile De France
Ile de France are quickly becoming an integral part of the North American sheep industry. Ile de France possess a combination of maternal and terminal characteristics as well as producing a fine fleece, this makes them a triple purpose breed. Developed in the early 1800's, breeders in France have been working to improve the breed since the establishment of a devoted test station in 1972. Ile de France breed very well out of season, gain weight rapidly, and maintain extraordinary carcass qualities whether they are on pasture or in the feedlot.
Average Daily Gain: 0.40-0.55 Kg/Day
Prolificacy: 180%

Why Choose our Sheep?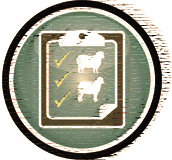 Versatile Genetics
Whether you are a grass-based operation or you finish your lambs in a feedlot, we can offer you genetics that will excel under diverse management systems. We can help you market more lambs out of your replacement ewes, achieve faster and more efficient gains with higher finishing weights, and improve carcass quality. All of which translate into a better bottom line at the end of the year.
Performance Testing
We are constantly improving our flock in two specific ways:
Acquiring superior, performance tested genetics from national and international sources.
Performance Testing. We evaluate all of our sheep based on key performance indicators for specific traits that are important to flock profitability. We use Ewebyte and Genovis as part of our selection process to ensure that only the very best sheep are retained or sold for breeding.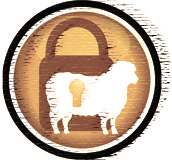 Biosecurity
We provide very healthy breeding stock, which are protected from disease with a rigorous bio-security protocol and by maintaining a closed flock. All of our live genetics were acquired from a single flock which has been closed to live animal transfer for over 35 years.